Cops: Sex offender tried to rape hooker
A sex offender jailed in California has been charged with trying to rape a Spokane prostitute at knifepoint.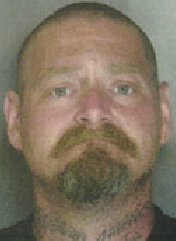 Robert James Barbee, 38, also faces a federal charge of failing to register as a sex offender after investigators say he moved to the area from California without notifying authorities.
He was arrested in Oct. 17 after a woman recognized him as the man who tried to rape her Sept. 25 after she agreed to perform oral sex for $40, according to the Spokane Police Department.
The woman told police was working the corner of East Sprague Avenue and North Magnolia Street when she went with the man to an abandoned house and was attacked. The woman said she fought off the attack and was assisted by patrons at the Rainbow Room, a topless bar.
Police caught up with Barbee Oct. 17 after the woman called 911 and said her attacker approached her friend that day while they were working as prostitutes near Sprague and North Crestline Street. Officers found Barbee near East Second Avenue and South Perry Street, and he told them he'd been attacked by a man who accused him of raping a woman, according to court documents.
Barbee was arrested on a warrant out of California for failing to follow parole conditions for a theft/embezzlement against the elderly conviction. He told police he'd been in Spokane for about five weeks and was staying at the House of Charity.
A federal complaint filed Tuesday in U.S. District Court in Spokane alleges he failed to register as a sex offender here. He's required to do so because of a 1994 conviction for lewd and lascivious conduct with a 13-year-old child. Barbee last registered as a transient in San Joaquin County, Calif.
Spokane police Detective Brian Hamond says Barbee denied any knowledge of the incident during a phone interview in prison in Elk Grove, Calif. on Dec. 19. Barbee also denied carrying a knife, according to documents prepared by Hamond.
Spokane County prosecutors charged Barbee Dec. 20 with attempted first-degree rape and second-degree assault. He has not yet arrived in Spokane to face charges.
---
---