Fri., Jan. 21, 2011
Bill would change medical pot system
OLYMPIA, Wash. (AP) — A dozen years after voters approved Washington's medical marijuana system, state lawmakers are debating major changes that would give patients greater protection from arrest and bring the supply chain out of a legal gray area. Patients and advocates packed Thursday's meeting of the Senate Health and Long-Term Care Committee, which was discussing a bill proposed by Sen. Jeanne Kohl-Welles, D-Seattle.
With a nod to federal policies that are now more tolerant of state medical marijuana laws, Kohl-Welles' bill would make sweeping changes while attempting to keep the supply chain from resembling the more wide-open markets seen in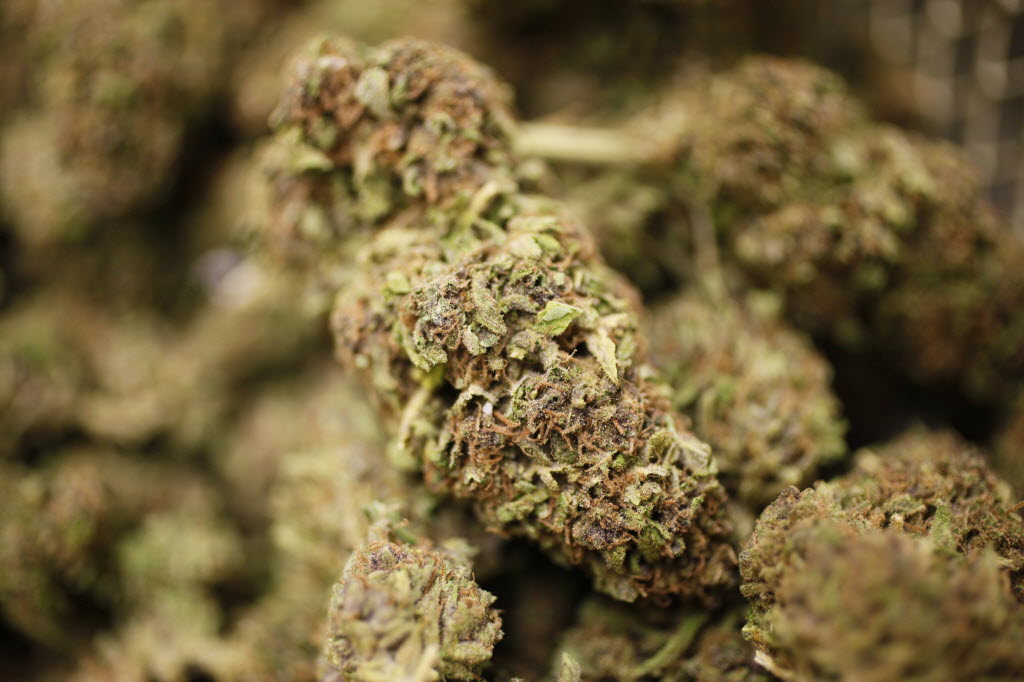 California.
"We don't want the big billboards. We don't want the neon lights in dispensaries," Kohl-Welles said.
A major element of her bill would give patients protection from criminal arrest. Current law offers less protection, giving authorized medical marijuana patients the ability to offer a defense in court if they're charged with possession.
Patients and doctors could enter information into a voluntary, secure database that law enforcement could access to check someone's authorization.
The bill also would address a conundrum in Washington's system: It's technically legal for a patient to possess pot, but the proper ways of getting the drug can be unclear.
Current state law does not allow for marijuana sales, instead saying that patients must grow marijuana themselves or designate a caregiver to grow it for them. But growing marijuana can be expensive and difficult, particularly for very ill people.
That has prompted many patients to form groups that grow pot collectively, contributing dues to help cover costs. In the Seattle area, some collectives also have distribution sites — called dispensaries — that serve thousands of members.
Current state law is silent on such collectives, and prosecutors around the state have taken differing views of whether they're permissible. The state Health Department maintains they're not. At the same time, the state Revenue Department began seeking sales tax revenue last month from dispensaries around the state.
Kohl-Welles' bill would make medical marijuana supply vastly more mainstream, calling on various state agencies to license producers, processors and sellers of medical marijuana.
Dispensaries would have to be operated as nonprofits and patients would not be subject to sales tax. Producers and processors, however, would have to pay state's business and occupation tax under the bill. Collective gardens would be allowed, with restrictions.
Supporters of the bill offered personal stories of their experience with medical marijuana and the hassles they sometimes face in the current system. Tacoma Deputy Mayor Lauren Walker said her husband, Baptist minister Marcus Walker, has found great relief while battling melanoma.
"Picture this: Local minister and deputy mayor arrested for having marijuana in their possession," she told the committee. "I don't want to go there."
It was unclear Thursday whether there was major organized opposition to the measure, or what its chances were of becoming law in some form as lawmakers prepare to work on a major budget deficit.
Sen. Linda Evans Parlette, R-Wenatchee, said she hoped any concerns from law enforcement would be addressed in the bill. Parlette offered a list of recommendations from a sheriff in her district, including the idea that authorized patients register with local sheriffs and submit to inspections to ensure the law is being followed.
"If somebody legally is permitted to possess medical marijuana, then in my opinion, I don't know why they would object to all of these verifications," said Parlette, a pharmacist by trade. "Law enforcement needs to know who legally has the permission."
---
---