Wed., July 13, 2011, 5 p.m.
Woman charged in deadly I-90 crash
A Coeur d'Alene woman who rear-ended another driver on Interstate 90 in December has been charged with vehicular manslaughter.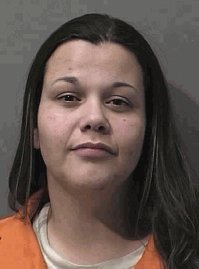 Lisa Marie Calbick, 33, was seriously injured in the crash that killed Donald Graham, 77, of Rathdrum. Graham was driving a yellow Chevrolet Equinox westbound near milepost 3 when he was struck by Calbick's Kia Optima, according to Idaho State Police.
Graham lost control of the Chevy, which rolled off the right shoulder and landed on its top. He was pronounced dead at Kootenai Medical Center in Coeur d'Alene.
Calbick was hospitalized in critical condition but has since recovered and is wanted on a $50,000 warrant in Kootenai County District Court.
Anyone with information on her location is asked to call the Kootenai County Sheriff's Department at (208) 446-1300.
---
---