Tue., July 26, 2011
Marijuana suspect calls on Willie Nelson
The daughter of a Spokane medical marijuana dispenser recently indicted in federal court is calling on legendary singer and pot advocate Willie Nelson to take up his cause.
I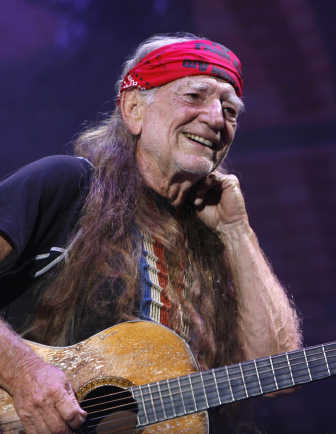 n an email to The Spokesman-Review, Jessica Vogel-Laberdee asks Nelson, who plays outside at Northern Quest Casino on Sunday, "to speak out about the unjustice that my dad is facing."
"I am aware that you owe us nothing, and doing this would be a gesture that would fulfill only my wildest dreams," Vogel-Laberdee writes, "but I am sending you this because there is a chance that you will step into my dad's shoes (if only for a moment) and decide to take action."
Nelson's publicist says he is on vacation until his concert and unavailable for comment. The country music legend has pot problems of his own - a judge in Texas recently rejected a proposed plea bargain that would have resolved a misdemeanor marijuana case with a fine.
Vogel-Laberdee is hoping Nelson can relate to her father, who she described as "completely unconventional" and said he "has the audacity to stand up for his belief that all people deserve to be happy, even in the face of illness."
"He does not make any money for what he does, but he dedicates all of his time to his cause," Vogel-Laberdee said. "...He is a man filled with wonderful visions and has taught me to be an individual in a world of drones."
Jerry Wayne Laberdee is among five people charged with federal marijuana crimes for their work at dispensaries in Spokane, which were raided by federal agents three weeks after being told to shut down.
Laberdee and Medical Herb Providers co-owner Dennis Whited - who has said he began using medical marijuana after losing his leg in a crash in 2009 - are charged with distribution of marijuana, which carries up to five years in prison; manufacture of marijuana, which carries five to 40 years; and maintaining a drug-involved premise, which carries up to 20 years in prison.
The five defendants also face a forfeiture charge that calls for them to forfeit any property or proceeds derived from their illegal operations.
Read Vogel-Laberdee's entire letter to Nelson by clicking the link below.
5 Men in Spokane WA are facing decades in prison for abiding by State law, but the Federal Government is trumping the State's decision to legalize medical marijuana. One of those men is my dad. He is the man who taught me to tie my shoes, ride my bike and most of all to be a good person. He is completely unconventional and has the audacity to stand up for his belief that all people deserve to be happy, even in the face of illness. He does not make any money for what he does, but he dedicates all of his time to his cause.

We are a family who needs to be heard. We need the voice of a great man like yourself to speak out about the unjustice that my dad is facing. I am aware that you owe us nothing, and doing this would be a gesture that would fulfill only my wildest dreams; but I am sending you this because there is a chance that you will step into my dad's shoes (if only for a moment) and decide to take action. When you go to Spokane will you please comment on this to the public?

Here is a copy of my dad's interview. Please take a minute to watch it.

http://www.krem.com/news/local/5-men-indicted-in-medical-marijuana-crackdown-125922098.html

P.S.

My dad is Jerry Laberdee. He is a man filled with wonderful visions and has taught me to be an individual in a world of drones.

Thank you for taking the time to listen to a small voice with big thoughts.

Sincerely,

Jessica Vogel-Laberdee
---
---