Tue., May 24, 2011
'Photo Red' comments lead to trouble
An executive at the company that provides red-light cameras in Spokane has been suspended after a newspaper in Western Washington discovered he misrepresented himself as a local resident on its website and made comments to promote business in the area, a company spokesman said Friday.
Bill Kroske, the vice president of business development at American Traffic Solutions Inc., based in Scottsdale, Ariz., also posted comments on The Spokesman-Review's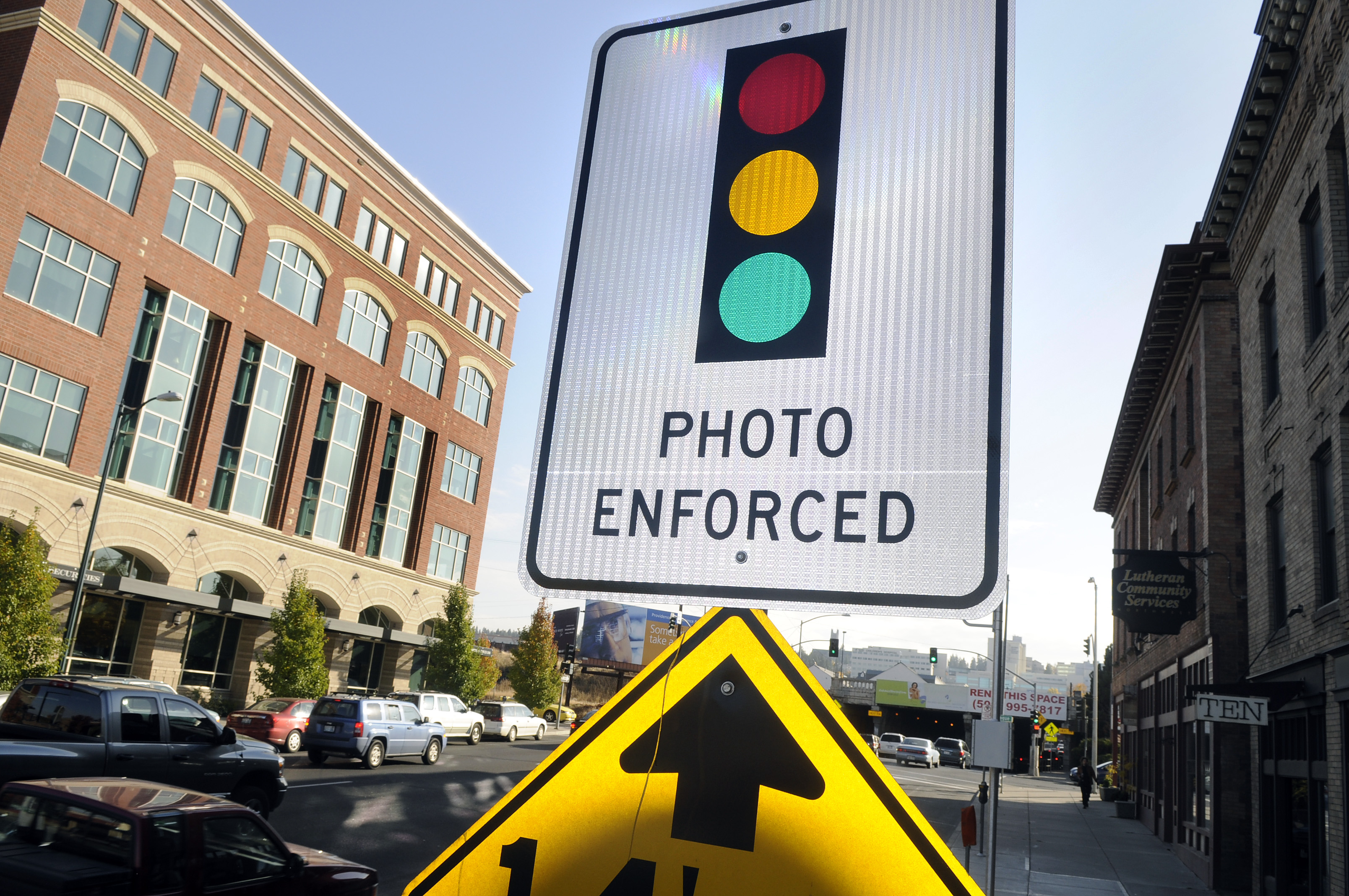 website. The Herald, of Everett, reported that it tracked posts made by Kroske to the company in Arizona, and that he had signed up for the Herald's website using his real name and work email.
n 2010, from January through July, Kroske posted nine comments on The Spokesman-Review's website under the name Obie1, which is registered to his email at American Traffic Solutions.
In his Spokesman-Review posts, all of which addressed red-light cameras, he wrote as if he lived in Spokane.
He refers to critics as the "camera paranoia group" and suggests they start a campaign to get rid of the cameras "by no one running red lights so no money for the city."
"If you are successful you can be smug…and the city will say Bravo," according to the comment, posted Jan. 27, 2010.
He posted the same comment on another story the next day. After several people posted comments criticizing the cameras, Kroske said their response "is just why we need the cameras." "It is that same lack of common sense and emotional control that is found in aggressive and dangerous driving," Kroske wrote.
Read the rest of thestory here.
---
---