Tue., Sept. 13, 2011, 6 a.m.
Woman gets 30 days for fatal DUI crash
A motorist who accidentally hit and killed a close friend on the Coeur d'Alene Indian Reservation after dropping him off following a night of drinking avoided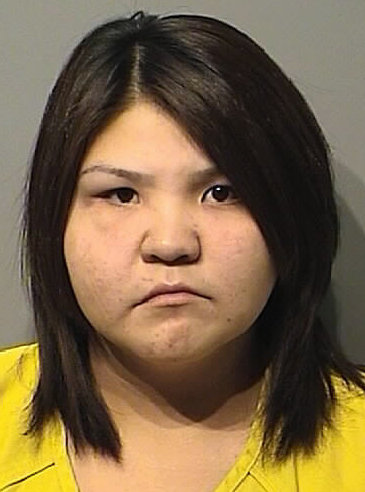 prison when she was sentenced in U.S. District Court recently.
Andrea M. George, 19, will spend 30 days in jail, six months in a halfway house and be on home confinement under a sentence imposed in U.S. District Court in Coeur d'Alene, where she pleaded guilty in July to involuntary manslaughter.
George is to complete 80 hours of community service and pay $3,000 in restitution. Her license will be suspended for a year.
George had a blood-alcohol level of .151 after the April 19, 2010, crash on Desmet Road at Ajot Road that killed Patrick A. Gourneau, 22, of Tensed, Idaho.
George had let Gourneau out of the car after an argument and was returning to him when she struck him while cresting a hill in a 2002 Honda Civic on Desmet Road just before 6 a.m.
George was airlifted to a Spokane hospital and has undergone several surgeries, according to court documents.
"Andrea often comments that she wishes it was her that had been killed in the accident," according to a sentencing memorandum prepared by her lawyer, Jim Siebe. "...Andrea cannot remember anything about the accident, which has caused significant nightmares and distress, as her mind naturally tries to fill in the blanks for an event for which she has no memory."
George is enrolled at North Idaho College and wants to open a bakery, according to the memorandum.
Prosecutors called for George to be sentenced to 30 months in prison, but Siebe said that wasn't necessary.
"Without question, Andrea can do more outside of prison to foster/engender public awareness of the perils of drinking and driving," according to the memo. "She can show by example that someone can pull herself up by the bootstraps, so to speak, and change a life of unemployment/alcohol abuse to gainful employment, education and productivity."
George was sentenced Sept. 7.
---
---