Tue., Sept. 13, 2011
Woman wanted in drug-binge robbery
Crime Stoppers if offering a reward for tips that lead to the arrest of a woman accused of robbing a disabled man at knife point with her boyfriend last year.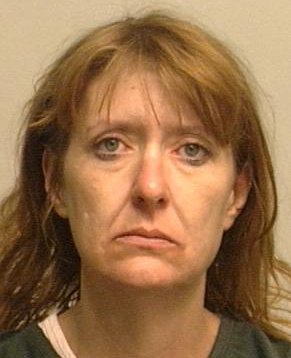 Jeanette E. Menghini, 44, is wanted on a first-degree robbery charge after failing to show up for a court hearing this month. Her trial was to start today, according to court documents.
Menghini was arrested in September with her boyfriend, Ronald J. Schneider, who told police he was on a seven-month drug binge when he broke into a man's room at the Airway Express Motel, 3809 S. Geiger Blvd. and robbed him of cash, prescription drugs and his car at knife point, according to court documents.
Schneider was under investigation for a stolen car ring in Spokane and in Great Falls, Mont., where he resided. He's now serving 29 months in a Washington prison after pleading guilty to second-degree taking a motor vehicle without permission in April.
Menghini, 5-foot-7 and 135 pounds, last gave a home address in the 11900 block of East Broadway Avenue in Spokane Valley, according to Crime Stoppers.
Anyone with information on his current location is asked to call 1-800-222-TIPS or submit tips online. Tipsters do not have to give their name to collect a reward but should leave a code name or number.
---
---