Mon., April 2, 2012
More charges for back-to-back arrestee
A teenage burglary suspect arrested for another alleged burglary just hours after he left jail is now charged in a third case.
Reshawn S. Zinnerman, 18, is accused of burglarizing a home in he 1600 block of North Napa Street Feb. 8.
Police say he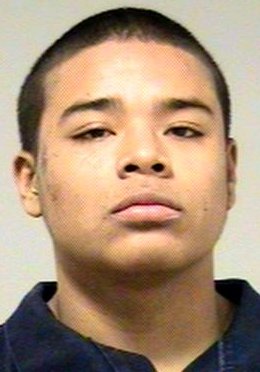 stole a digital camera, iPod, camcorder and jewelry, then sold them at a pawn shop.
Jyreel D. Brandom (pictured), 18, and Andrea R. Gallardo, 26, are charged with trafficking in stolen property for allegedly helping Zinneman sell the items.
Police say Zinnerman admitted to the burglary and several others after he was arrested Feb. 29. Zinnerman described his back-to-back arrests as a "learning experience" in an interview with The Spokesmen-Review. He remains in jail.
Crime Stoppers is offering a reward for tips that led to Brandom's arrest.
Police consider him a repeat offender; he pleaded guilty to to felony second-degree theft and resisting arrest in January and was credited for three days spent in jail. He also has two juvenile felony convictions for theft.
Brandom, 5-feet tall and 160 pounds, is a transient.
Anyone with information on his current location is asked to call Crime Stoppers at 1-800-222-TIPS or submit tips online. Tipsters do not have to leave their name to collect a reward but should leave a code name or number.
---
---