Tue., April 3, 2012
Fugitive arrested for alleged ring heist
A property crime suspect sought for weeks by Crime Stoppers and Spokane police was arrested Friday after stealing an expensive ring from Fred Meyer, officers say.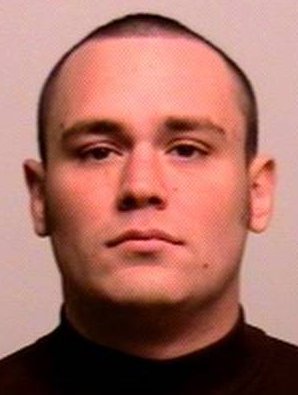 Taylor Aleck Contos, 29, was a passenger in a black truck matching the description of the vehicle used in he theft when sheriff's deputies stopped it on Highway 395.
An employee at Fred Meyer at 12100 N. Division St., identified Contos as the man who was looking at rings and left with a Kathy Ireland 1 Karat white gold anniversary ring valued at nearly $4,000.
Deputies recovered the ring from Contos' right shoe after he confessed to stealing it, according to court documents.
Contos had been wanted on six felony property crime cases since he left the Pioneer Center East drug treatment center on Feb. 20.
He was to begin trial this month on charges related to alleged thefts at stores last summer, as well as methamphetamine, heroin and unlawful issuance of bank checks charges.
Now he's in jail on those charges and a new charge of second-degree theft.
---
---