Wed., April 4, 2012
Car prowling suspect begs for leniency
A 21-year-old vehicle prowling suspect chased down by a Spokane County sheriff's deputy Tuesday night begged for leniency and said he had recently been released from prison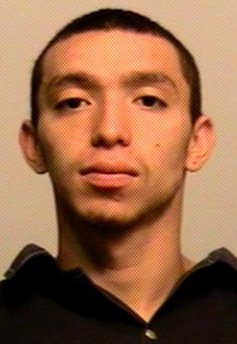 , officials say.
Orlando Jaramillo, who was a Crime Stoppers fugitive just two months ago, told Deputy Robert Satake he was on probation and had been "doing good" but needed a cellphone, didn't have money and decided to steal a phone from a car in a North Division Street parking lot, according to a news release.
Satake was patrolling the area of Division and Cascade Way about 10 p.m. when he heard yelling about a robbery and saw a man chasing another man through the parking lot of Tire O Rama.
Satake turned into the Costco parking lot, exited his patrol car and ordered Jaramillo to stop, but the suspect continued running before Satake caught up with him and detained him.
The male victim said he and his friend were getting fuel and a soda at a gas station when Jaramillo asked for a cigarette, according to the sheriff's office. They told him no, and when they exited the store they found their cellphones missing and saw Jaramillo running across the street.
Jaramillo was booked into jail on charges of vehicle prowling, third-degree theft and obstructing. He was sentenced to 20 months in prison in December 2010 for second-degree robbery and attempted residential burglary.
Crime Stoppers was offering a reward for tips that led to his capture back in January when he was wanted for violating his Department of Corrections probation. He was arrested on a new residential burglary charge Jan. 30 but prosecutors have not yet filed charges.
---
---