Wed., April 4, 2012
Police: Woman had meth in body cavity
Police said a Coeur d'Alene woman was arrested with methamphetamine inside her vaginal cavity this morning, but they later said the woman only said meth was located there, and none was found.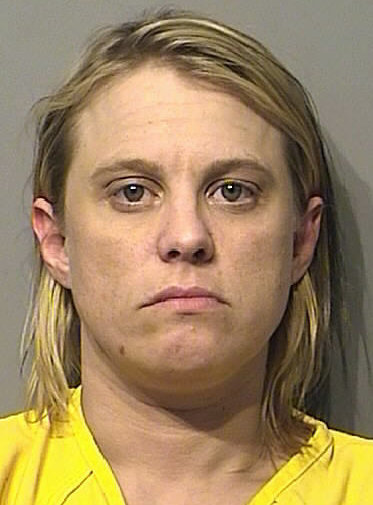 Detectives with the North Idaho Violent Crimes Task Force located Christine R. Davis-Jasinki, 35, at the Coeur d'Alene Casino and searched her home at 114 Borah Ave. in Coeur d'Alene about 5:30 a.m. today, where they found a surveillence system and other drugs.
Davis-Jasinki was booked into jail for drug charges for meth and drug paraphernalia found in the home. A SWAT team used an armored vehicle to approach the home.
Police used the extreme measures because of "information about several weapons inside the residence as well as four pit bull dogs," according to a news release by Coeur d'Alene police Sgt. Christie Wood.
A SWAT member used a dog snare to control "a large, vicious pit bull," but the other dogs were cooperative and none were injured, Wood said. The dogs were seized by animal control officers.
Police found what they described as a sophisticated video surveillance inside the home that monitored the street and included audio capabilities and a view of the home's entrance. They also found a large amount of suspected stolen property, including jewelry and power tools. Police are working to identify the owners.
Arrested at the home were Coeur d'Alene residents Chase A. Nutting, 21, on a failure to appear warrant for attempted robbery, and a warrant out of Kitsap County, Wash., and Stevan E. Hemming, 25, on a warrant for violating his probation and parole for aggravated assaulted.
Davis-Jasinki has been booked into the Kootenai County Jail 30 times since 1996, said Major Ben Wolfinger.
Related coverage:
July 21, 2011: Woman with $26,000 in bra pleads guilty
March 25, 2011: Pa. cavity search produces 50 bags of heroin
Sept. 17, 2010: Police get search warrant for man's rectum

---
---