Tue., April 17, 2012
Man gets 6+ years for gunpoint robbery
A Spokane man who robbed a convenience store at gunpoint after avoiding prison time for a theft and burglary case is now headed to the big house.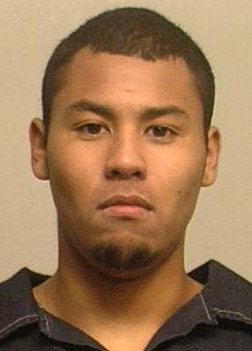 Anthony D. Fuerte, 19, was sentenced to 6 1/2 years in prison and ordered to pay $99 in restitution - the proceeds of a robbery at the Zip Trip at 2020 W. Francis Ave., in January.
Police found Fuerte hiding in a carport just west of the store. They say he had an Airsoft gun with him, along with money stolen in the robbery.
Fuerte had been given drug treatment instead of prison for a felony theft and burglary case involving nearly $200,000 in stolen goods.
Fuerte also was arrested in December 2010 on suspicion of theft and harassment after a deputy followed his shoe prints through snowy woods.
Fuerte pleaded guilty to first-degree robbery Friday and was sentenced to 80 months in prison by Superior Court Judge Tari Eitzen.
---
---