Sat., April 21, 2012
Gas theft helps cops bust burglary ring
A fuel theft at a Spokane Valley gas station this week led police to uncover a suspected burglary ring, officials said Friday.
Bojan Derzic, 30, told police he'd committed 10 to 15 burglaries in recent months after he was arrested for allegedly stealing fuel at 411 N. Pines Road on Tuesday, according to the Spokane County Sheriff's Office.
Deputy Rick Johnson stopped Derzic driving a van near Mission Av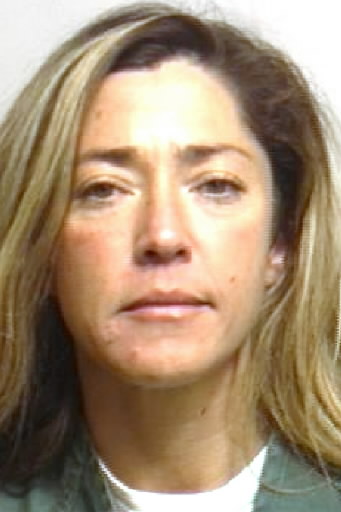 enue and Woodward Road. He had a suspended license and admitted to the fuel theft, police said.
With Derzic in the van were Denis Buljubasic, 27, and prolific burglary suspect Susan Burke, 50 (pictured).
While investigating the gas theft, Spokane Valley police Sgt. Dave Martin recognized the color of the van listed on the registration did not match the color of the van registered to its license plates. A check of the VIN confirmed the van had been reported stolen in November 2011 in Liberty Lake.
Derzic and Burke also had checks that didn't belong to them. Police say the two stole the checks from a garage on the South Hill and had been forging them and depositing them at local banks. They used the cash to buy methamphetamine and gamble at Northern Quest Casino.
Detectives linked them to garage burglaries in the South Hill, Airway Heights and Otis Orchards area by checking pawn shop histories.
The suspects also directed police to a Toyota truck they'd stolen in north Spokane a week ago and left near East Broadway Avenue and North Madelia Street.
Buljabasic was released at the scene of Tuesday's stop, but Spokane police advised they had probable cause to arrest him for his alleged involvement in burglaries on the South Hill, along with Derzic.
The Spokane police Patrol Anti-Crime Team located Buljabasic in a car parked at the Airway Heights WalMart on Thursday. He was with Derzic, who had been released from jail just hours earlier. Both were arrested on suspicion of burglary. They admitted to other burglaries and crimes, police say, and Derzic was found to be in possession of methamphetamine. A slew of felony charges are expected.
---
---