Mon., April 23, 2012
Uncle in kidnapping jailed on high bond
A longtime Spokane felon accused of kidnapping his 14-year-old niece will remain jailed on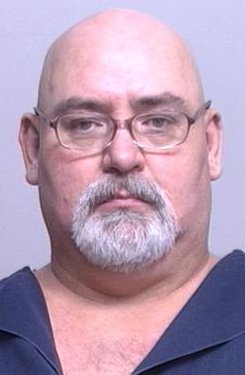 $350,000 bond, a judge ruled Friday.
Steven Norton Tofte, 53, told police he was trying to keep the girl from her abusive family members, but police continue to investigate the circumstances of her disappearance.
"I just wanted to make sure she was safe," Tofte said, according to court documents. "I always told her that if she was ever going to runaway to call me."
The girl, who had been missing since Friday, told a friend she was running away with her uncle to Blanchard, Idaho, police say.
Investigators found Tofte and the girl in the Colville National Forest near Cusick Thursday. Tofte was armed with a shotgun but was arrested without incident.
Tofte was arrested on a charge of second-degree kidnapping, residential burglary and felon in possession of a firearm. He has at least 15 felony convictions dating back to 1980, including two for robbing a porn store and a gas station.
Tofte also faces an additional $30,000 bond for an unrelated identity theft case. Even if he posts $380,000 bond, he won't be able to leave prison. Federal authorities have placed a hold on him. Details were not immediately available Friday, but he was arrested on federal land so he'll probably face federal charges.
---
---