Wed., April 25, 2012
'Doomed' man admits to cop gun theft
A Spokane man who stole a handgun from Spokane County sheriff's detective's squad car has been sentenced to about three years in prison.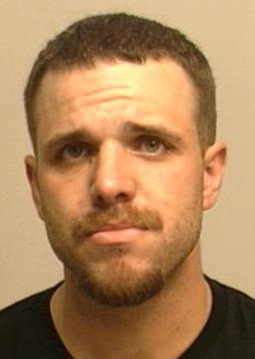 A judge recommended James Warren Peterschick, 30, undergo drug treatment and be placed in a federal prison with a medical facility in hopes of addressing what his lawyer described as a lifetime of mental problems.
"Mr. Peterschick was doomed from the start," his lawyer, Robert Fischer, wrote in a sentencing memorandum. Fischer referenced a doctor's report detailing Peterschick's troubled life.
"Reading this is reminiscent of a Charles Dickens novel that tragically doesn't wind up with a happy ending," Fischer wrote.
Peterschick was abused by several people as a child and began using methamphetamine when he was 13 or 14, according to the report.
"When James was nine years old his mother moved to Dallas, Texas, taking him with her to "start fresh," Fischer wrote. "His mother managed to find a new boyfriend that she stayed drunk with for the next fifteen years."
Peterschick is described as "a functional illiterate with below average intelligence" who suffers from auditory visual and kinesthetic hallucinations.
In addition to 33 months in prison, Peterschick was sentenced Tuesday to three years of probation. He still has pending drug and stolen property cases in Spokane County Superior Court; he'll likely serve those sentences the same time as his federal sentence.
Peterschick smashed out a window on Detective Leroy Fairbanks' government-issued vehicle April 21, 2011, at 5830 N. Division St. and stole fishing poles and a backpack containing electronics, a Glock handgun, handcuffs, a flashlight, badge and IDs for the Sheriff's Office and FBI.
A jail inmate looking for a break on drug charges told detectives of a dumpster at Garland Avenue and Post Street where most of the items had been dumped.
Peterschick also was arrested in February 2010 for a suspected burglary spree in Pullman.
---
---