Wed., April 25, 2012
Prints on knife lead to hit-and-run arrest
Fingerprints on a knife left at the scene of a hit-and-run crash last September recently led police to identify a suspect.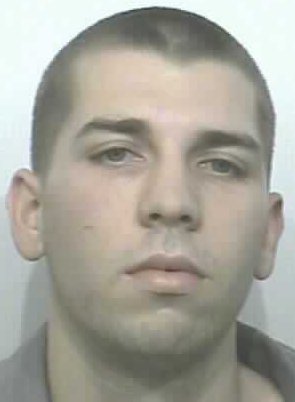 Michael L. Bridges, who was released from prison last year for another hit-and-run crash, is accused of crashing a Chevrolet Malibu into a vehicle at the intersection of Wellesley Avenue and Belt Street Sept. 8. The other driver injured her arms, back and neck.
Witnesses say the at-fault driver run from the crash into a yard in the 4800 block of North Cannon Street. One witness said Bridges, 26, dropped a knife when he heard he witness mention it to a 911 dispatcher.
Bridges' girlfriend at the time, who owns the Malibu, told police he asked her to report the car as stolen so he wouldn't get in trouble.
Police submitted a charging request to prosecutors March 27 after the forensic unit informed them of the fingerprint match on the knife.
Bridges has a previous conviction for hit-and-run related to a crash in 2008 during a police chase. He was sentenced in January 2010 to 30 months in prison. He was sent to work release on Jan. 6, 2011, and was released on probation on July 6, according to the Washington Department of Corrections.
Bridges' freedom didn't last long. He's been in the Spokane County Jail since February on unrelated charges of eluding police and kidnapping.

---
---