Fri., April 27, 2012
Cops: Botched drug deal led to shooting
A shooting on Spokane's lower South Hill early Thursday occurred during a botched drug deal, police said today.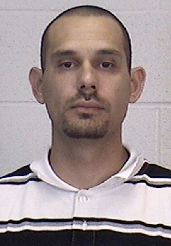 Arthur Frank Cardenas, 33, (pictured) was shot in the stomach by an unidentified gunman near 1800 W. Sixth Ave., about 6:40 a.m., then driven from the scene by Alicia M. Favro, 41, according to court documents filed today.
Favro flagged over a police officer to get help for Cardenas near 13th Avenue and South Cedar Street. Officers realized she had a 9 mm .380 semi-automatic pistol in her purse when she tried to go through security at Providence Sacred Heart Medical Center, police say.
Favro told officers several versions of what happened but admitted to putting the firearm in her purse after finding it on the rear floorboard of Cardenas' white Chevy Malibu, according to police.
Favro has felony convictions for assault and forgery that prohibit her from possessing firearms. She was arrested for unlawful possession on a firearm.
Superior Court Judge Annette Plese today ordered Favro to stay in jail on $100,000 bond after a Spokane police detective attended her court appearance and said the shooting was the result of a drug deal gone bad, and that more charges are expected.
Cardenas' gunshot wound is not considered life threatening. He was arrested in 2010 as part of a large gang sweep in Grant and Adams counties.
Police at the time alleged he was the leader of a large criminal gang.
Gang and major crimes detectives are investigating Thursday's shooting. Anyone with information is asked to call (509) 635-GANG or visit www.stopspokanegangs.org to leave an anonymous tip.
---
---