Mon., April 30, 2012
Burglary suspect's info leads to 3 raids
An ex-con and suspected serial burglar told detectives he spends about $800 to $1,000 each week on methamphetamine.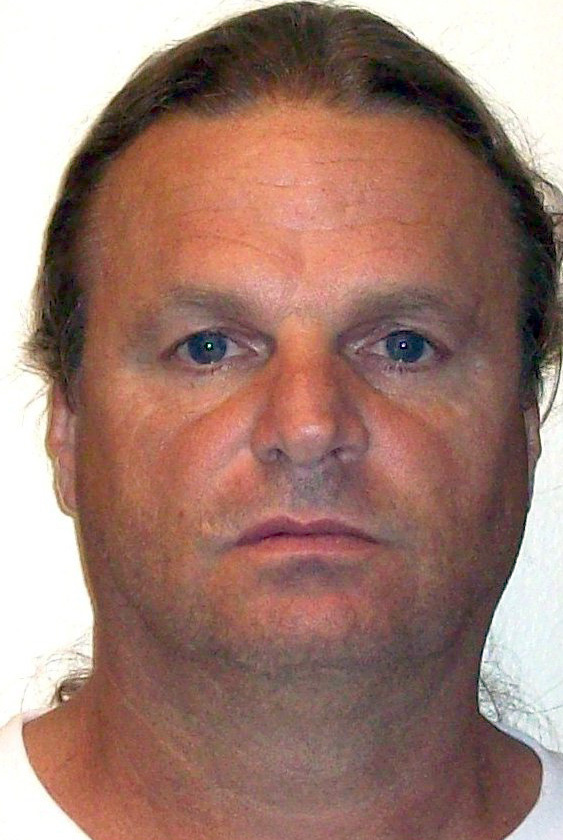 New court documents say Dean Michael Blackford, 50, waived his right to remain silent after his arrest Tuesday and admitted to committing 20 to 25 burglaries over the past year to fund he and his girlfriend's drug habit.
He identified three men as his main suppliers of methamphetamine and also told detectives of a home at 1928 E. Glass Ave. where he trades stolen power tools "straight across for dope," documents say.
Detectives raided that home and two other locations after Blackford's interview. Blackford said he gave his girlfriend, Tawnya Werre, 43, stolen jewelry to sell at pawn shops.
That matches what prolific burglar Susan Burke told detectives about Blackford when she was arrested last week.
Blackford said he last contacted one of his meth dealers Tuesday and obtained new license plates for his Ford Ranger because "I didn't want to get caught,"according to detectives. Blackford said he told the man he planned to commit another burglary.
He said "everybody takes stuff there (at the meth house). It's common practice," referring to "stuff" as stolen property. Detectives already were on Blackford's trail - they'd installed a GPS tracker on his car and had been following him for days.
They arrested him in a traffic stop Tuesday and searched his motel room, mother's home and a Spokane Valley storage unit. Read more here.
Detectives also drove Blackford throughout Spokane County as he pointed out homes he'd burglarized.
Blackford's information led detectives and the Spokane County SWAT team to raid the Glass Avenue home Thursday, as well as a shop at 12607 N. Freya in Mead where Blackford said he'd taken stolen property.
Detectives also searched a home at 7722 N. Altamont where Blackfod said he and Werre and traded jewelry for meth within he last couple of days. Werre is in jail on a probation hold and a civil bench warrant. She has not yet been arrested in this case.
---
---