Mon., Aug. 13, 2012
Suspect cleared in May home invasion
A Spokane man arrested for a May home-invasion robbery has been cleared of wrongdoing in what his lawyer says was a case of mistaken identity.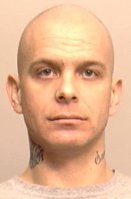 Joshua Clint Epperson, 32, still faces seven felony gun, drug, burglary and theft charges for a May 1 burglary.
Police believe Epperson stole guns, electronics and jewelry from a home in the Country Homes area to help pay a $1,000 debt to his heroin dealer. Epperson's girlfriend, Chelsey M. Loe, also is suspected in the case. Investigators searched the couple's home at 51 E. Crown on May 6 and recovered meth and suspected stolen property.
Epperson was summonsed to court for an arraignment but arrested just a few days before for a May 22 home invasion robbery in the Indian Trail area. Robbery and kidnapping charges were dismissed in Spokane County Superior Court on Thursday. Epperson is to stay with a friend in North Spokane if he's released from jail. His lawyer said he possibly has a job at a tattoo parlor.
Suspects Erik J. Zacher, 26, and Nathan W. Day, 21, still are charged for the home-invasion robbery. Nathan T. McDaniels, 28, alias Gardner, was sentenced last month to 10 years in prison.
Past coverage:
May 30: Police: We saved repeat offender's life

---
---