Tue., Aug. 14, 2012
Gun confrontation leads to 2 arrests
Two men were arrested on felony assault charges after witnesses told police they pointed guns at woman sitting in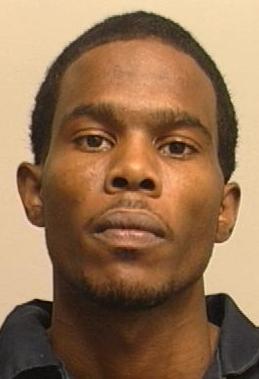 a car near a Spokane Valley bar early Sunday.
Charles Willy Jackson, 25, and Anttwon D. Scurlock, 21, are accused of confronting the 27-year-old woman across the street from Goodtymes Pub, 9124 E. Mission Ave., about 12:16 a.m.
Police say the woman said she recognized Jackson when he confronted her and was able to identify Scurlock after he was arrested.
A Washington State Patrol trooper contacted Scurlock in front of the Holiday Inn Express. He located a black handgun near him and seized it as evidence.
Jackson also was arrested near the scene. The men were booked into jail for first-degree assault. Police did not not indicate a motive in court documents.
Jackson was arrested in May 2010 for a November 2009 incident in which he was accused of shooting out the back window of an SUV. He was ordered to spent two months in jail after pleading guilty in September 2010 to second-degree malicious mischief and possession of a controlled substance.
Co-defendant Cedric Burton was convicted of second-degree assault for trying to run two men over just after the shooting and went to prison for that and for driving Edward Thomas from the scene of the murder of John S. Williams in January 2011.
Thomas was convicted of federal gun charges related to the murder and faces 16 years in prison when he's sentenced in November. A plea agreement says he won't be charged with murder if he doesn't appeal the convictions.

---
---