Wed., Aug. 15, 2012
2 teen boys arrested in cop car crash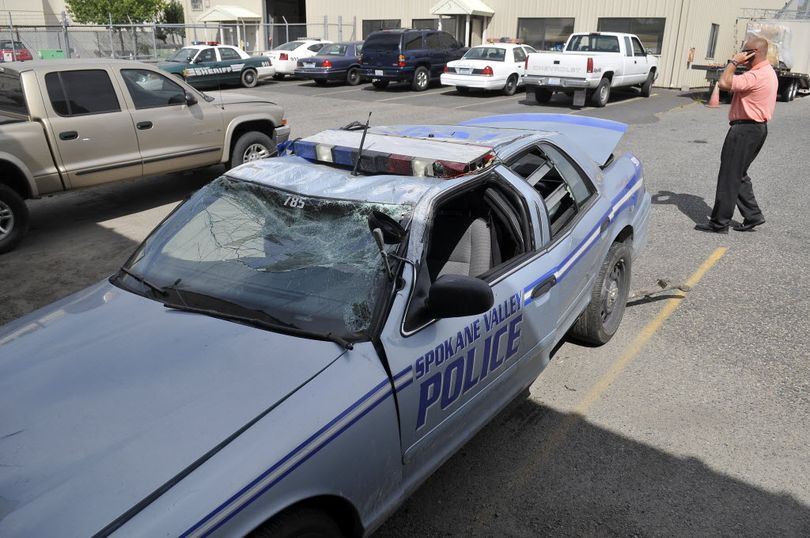 A Spokane County sheriff's car driven by Deputy Rustin Olson in a crash sits in the Sheriff's Office parking lot on Aug. 8. (SRPhoto/Jesse Tinsley)
Two teens have been arrested for placing wood and rocks on Pines Road that led to a patrol car crash just after midnight Aug. 3 in Spokane Valley.
The 16-year-old boys scattered two-foot-long pieces of firewood, tree branches and a plastic bin filled with large rocks across the road before several deputies responded to an unrelated fight call down the street at South Pines Elementary.
Read the rest of Justin Runquist's story here.
Past coverage:Ap
Aug. 6: Deputy injured responding to hoax report
---
---