Woman hit by truck downtown, breaks leg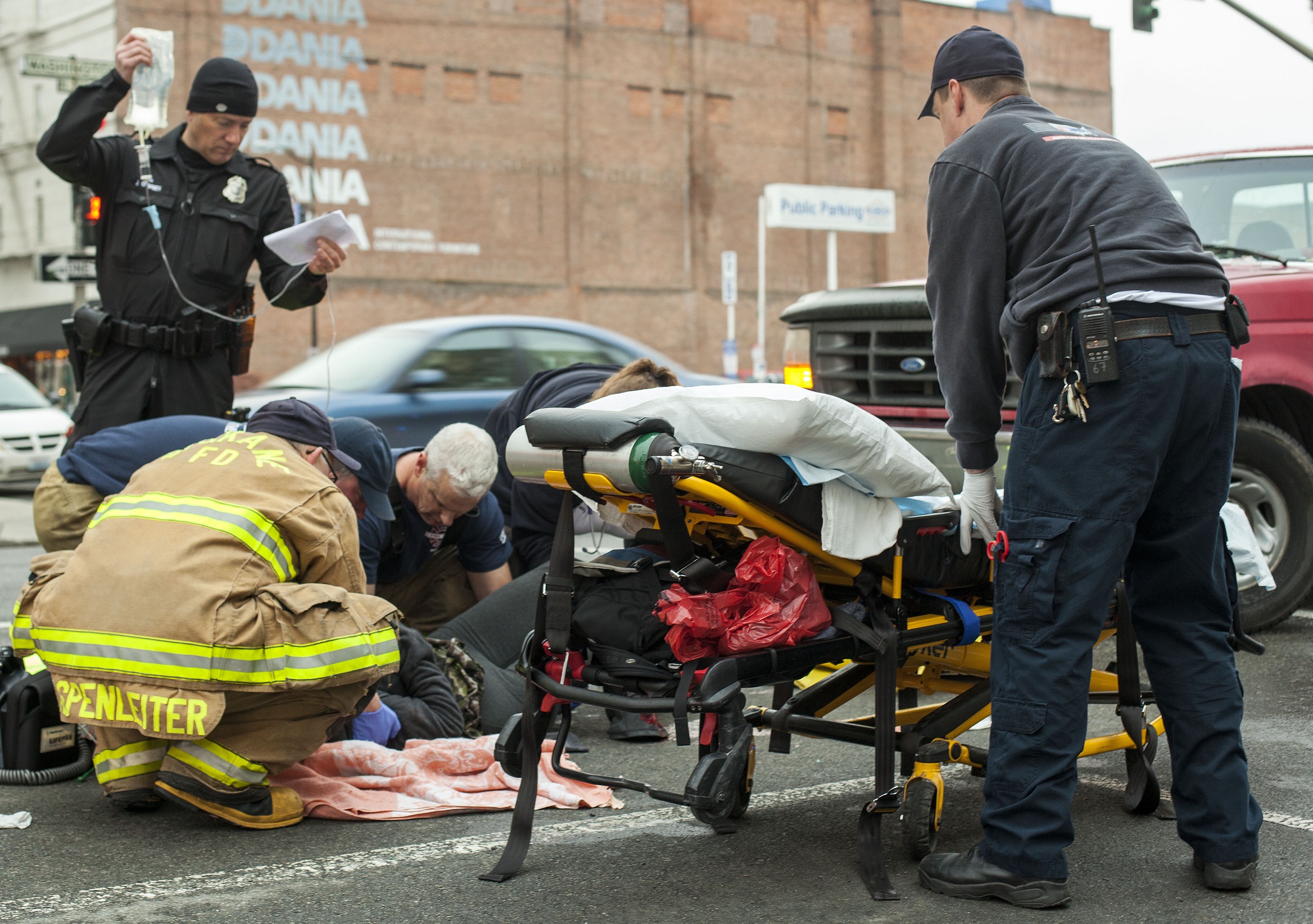 A woman's leg was broken after she was hit by a truck in a downtown Spokane intersection this morning.
Around 7:55 a.m., the driver of a truck was turning left on Washington Street from Riverside Avenue and hit the woman, said Spokane Police Officer Brad Moon.
Medics transported her to the local hospital for her injuries. The driver was cited for failure to yield to the woman in the crosswalk.
(Spokane Police Officer John O'Brien holds an IV while medics tend to a woman with a broken leg after the driver of a truck hit her in a downtown intersection Thursday morning. Nicole Hensley photo)
---
---