Firefighters rescue trapped horse from Spokane Valley pool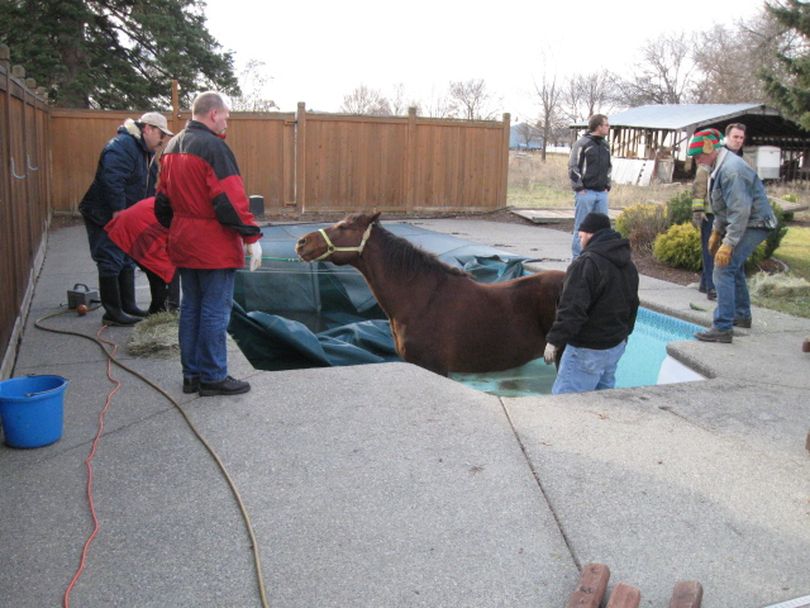 A wandering horse named "Missy" found itself trapped inside a swimming pool this morning after it was set loose from yesterday's strong winds that knocked over its fencing, according to a Spokane Valley Fire Department news release.
The homeowners woke up to find their neighbor's horse inside their backyard pool in the 17600 block of east Montgomery Avenue, according to the news release. They believe Missy got into their backyard last night and stepped right into the pool.
Firefighters built a series of steps so the horse could walk out of the shallow end, said assistant fire marshal Bill Clifford, who suspects the 15-year-old mare avoided drowning or hypothermia because her hooves tore through the winterized cover draining the water.
The horse's owners stood by to keep Missy calm while firefighters worked to free her. Using the constructed steps, she stepped out of the pool and reportedly only suffered minor injuries.
The owners led their horse back to her stable for food, water and of course, some rest.
---
---