Tue., Feb. 7, 2012
Ex-husband arrested in Deer Park murder
The ex-husband of a woman found strangled in her Deer Park home has been arrested for murder.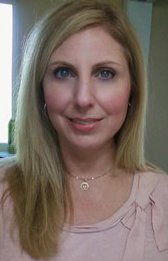 Clay Duane Starbuck was booked into jail Monday for the murder of Chanin Denice Starbuck, 42, who was found dead in her home at 509 N. Reiper St. Dec. 3. Deputies arrested him without incident during a traffic stop this morning in Deer Park.
The Starbucks, who have five children between the ages of 10 and 21, were in the midst of a contentious divorce when Chanin was killed.
Read the rest of my story here.
Past coverage:
Dec. 14: Search warrants sealed in Deer Park murder case
---
---