Wed., Feb. 8, 2012
'Fugitive' missed court while in jail
A man targeted by Crime Stoppers missed his court appearing last week because he's jailed in another county, and officials refuse to transport him.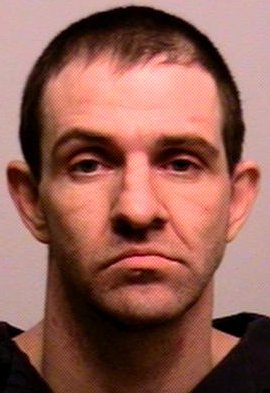 Mark William Bush, 35, is in the Benton County Jail under the Washington Department Corrections warrant for violating his probation.
He was there on Jan. 24 when he was scheduled to appear in Spokane County Superior Court for an arraignment on a felony marijuana possession charge.
When he didn't show up, a judge issued a warrant for his arrest for missing court.
State prison officials say that's not unusual - it's standard not to transport inmates to court until they've address their DOC violations, which spokeswoman Selena Davis said Bush has yet to do.
"This is absolutely par for the course," Davis said.
What's not par for the course is Crime Stoppers targeting fugitives who are already in custody.
Bush's father, Leonard Bush, is quick to say his son - who has at least four felony and 23 misdemeanor convictions - has done wrong. But he also questions why the criminal justice system seems only to contribute to his son's legal troubles.
"When they have you in custody, shouldn't they notify the court that you are in jail?" he said.
Leonard Bush was with his son when he appeared in court Jan. 10 for an arraignment. His son thought he had a warrant out for his arrest and tried to run himself in, but no one would take him, Bush said.
The next day, Spokane police released a K-9 in pursuit of Mark Bush. They arrested him and described him to media as a prolific criminal with 167 criminal charges.
His father said some of those arrests stem from his son being incarcerated in another county and unable to make court, which leads to an arrest warrant. That's the current situation with the Crime Stoppers fugitive reward.
"Don't get me wrong here - he's done wrong," Leonard Bush said. "it's just the procedure that I can't understand...But people out there don't understand. All they see is 'caught a fugitive. 160 arrests.'"
Police said they had no idea Bush was in court a day before they tracked him down and arrested him.
Bush still is listed on the Crime Stoppers website and the Benton County Jail roster.
Tipsters can collect $100 - twice the usual amount - if they alert police to his location because he's a repeat offender. No word on whether jail employees will be eligible.
---
---