Wed., Feb. 8, 2012
New details in Starbuck murder case
A Deer Park mother of five found strangled to death in her home was positioned in a way to humiliate her and make detectives believe she had been sexually assaulted, ac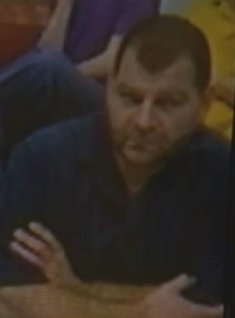 cording to information released Tuesday.
Clay Duane Starbuck, 47, is accused of murdering his ex-wife, Chanin Denice Starbuck, 42, after luring her from her home with their children, then breaking in and hiding until she returned, detectives wrote in a warrant that was used to search the suspect's home at 1625 E. 2nd St. Monday night. Investigators seized dozens of items, including cameras, documents, computers and a cell phone.
Starbuck, a former oil worker in Alaska with no criminal history, was arrested Monday morning during a traffic stop in Deer Park. He remains in jail on $1 million bond after appearing in Spokane County Superior Court this afternoon on charges of aggravated first-degree murder and first-degree burglary. He's prohibited from contacting his children, who are witnesses in the case. Spokane County sheriff's officials say the children are staying with a close family friend.
Read the rest of my story here.
Past coverage:
Feb. 6: Ex-husband arrested for Deer Park woman's murder
Dec. 14: Search warrants sealed in Deer Park murder case
---
---