Thu., Feb. 9, 2012
Man wanted for stealing from grandfather
A Spokane man accused of stealing from his grandfather by forging his checks is wanted by Crime Stoppers.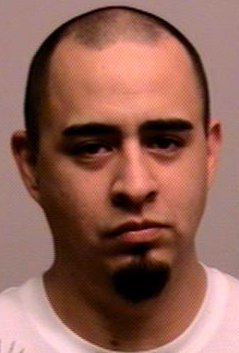 Bryan Henry Morales, 32, was to begin trial this week on a leading organized crime charge for allegedly directing men to cash the forged checks, which cost his grandfather, John Camacho, more than $7,000, according to court documents. He also faces separate charges of forgery and delivery of a controlled substance
Morales never showed up for a pre-trial hearing, and a $10,000 warrant for his arrest was issued Jan. 31.
Crime Stoppers on Wednesday offered a reward for tips that lead to his arrest.
Tod Michael Ives, 49, is charged with nine counts of second-degree identity theft for allegedly cashing the checks. Thomas D. Plante, 28, faces 10 counts.
Morales, 6-foot-4 and 220 pounds, last gave an address in the 1200 block of South Rotchford Drive in the Spokane Valley.
Anyone with information Morales' location is asked to call Crime Stoppers at 1-800-222-TIPS or submit tips online.
---
---