Tue., Feb. 14, 2012
SWAT team nabs property crime suspect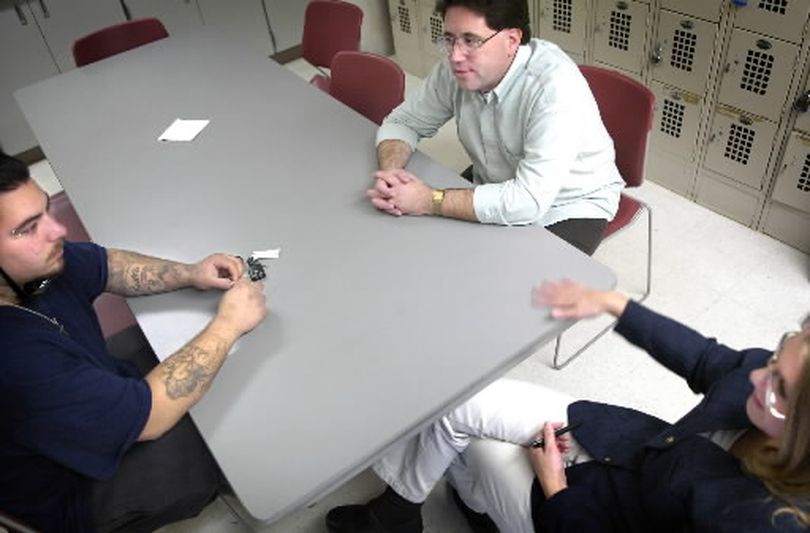 In this Oct. 27, 2005 photo, Parolee Victor Luna, left, listens to his mentors Tom Murphy and Suellen Pritchard during a weekly meeting to help Luna adjust to life outside of prison. Luna was arrested this morning on stolen property charges. (SRphotoarchives)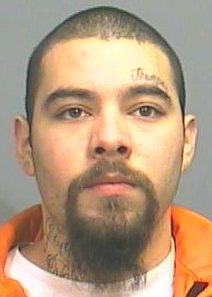 A 30-year-old felon who pledged to turn his life around several years ago is back in jail after a long-term investigation into stolen property trafficking.
Victor Alonzo Luna was arrested after a SWAT team secured his home in the 12700 block of East 31st Avenue in Spokane Valley this morning, according to the Spokane Valley Police Department.
Luna has 10 felony convictions that include assault, unlawful possession of a firearm, riot burglary and possession of stolen property, which prompted the use of the SWAT team.
Luna was arrested without incident on a charge of first-degree trafficking in stolen property.
The Spokane Valley property crimes unit had been investigating Luna for dealing in stolen property. Detectives observed him purchase several items he believed to be stolen, police say.
Luna told investigators he purchases property from a lot of people and "that he did not want to know if the property was stolen or not," police said. He's prohibited from dealing with pawn shops because of his criminal history, but Luna admitted to enlisting others to pawn property for him, police say.
Luna gave an extensive interview to The Spokesman-Review in 2005 while a member of Going Home, the Washington State Re-entry Project, a pilot program to keep young felons with a history of serious violent crime from victimizing the neighborhoods in which they are released.
At the time, Luna said every day "on the outside" is a major victory.
"So many times I wanted to go back to (crime). Money's tight, and it's so much easier money," Luna said.

---
---