Couple charged in armed robbery spree
A couple accused of robbing a video game store with a pellet gun in January has been charged with five other gunpoint robberies.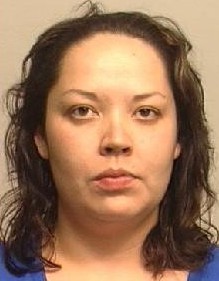 Merle A. Andrew Jr., 36, and his girlfriend, suspected getaway driver Nicole N. Stearns, 29, (pictured) are accused of robbing an elderly man Nov. 13 after going to the man's home on West Four Mound Road and claiming Andrew had car trouble.
Andrew told police he was familiar with the man because the man helped him get his car out of a ditch a couple years ago, police say. He said he used the stolen money to buy heroin.
Police beleive Andrew and Stearns also robbed Village Center Cinemas in Wandermere at 12622 N. Division St. on Dec. 2.
The couple also is accused of robbing a movie theater in Airway Heights Nov. 21, according to court documents.
They were arrested for that robbery Jan. 17, after they were already jailed for the holdup at GameStop in Airway Heights, which occurred just after Andrew stole a pellet gun from Wal-Mart.
Andrew also is accused of robbing the GameStop at 410 E. Holland Road on Nov. 26.
He's also believed to have tried to rob Ace Cash Express, 3515 N. Division St., on Nov. 29 and the Howard Johnson, 3033 N. Division, on Nov. 30.
Stearns and Andrew were charged Monday with four counts of first-degree robbery and one count of attempted first-degree robbery.
---
---