Man gets 9+ years for New Year's rape
A Spokane man who raped a girl in a park on New Year's Day 2010 will spend at least nine years in prison under a sentence imposed recently in Superior Court.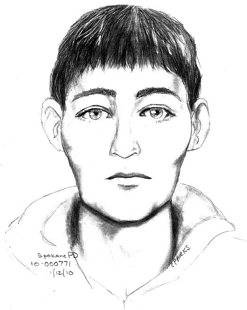 Louis Victor Kuster, 23, was sentenced to at least 114 months for second-degree rape. Because he's a sex offender, Kuster must undergo evaluations before he's allowed to be released. That means he could stay behind bars indefinitely.
Kuster was arrested in January 2011 after DNA he submitted for a property crime conviction linked him to the rape at Patrick Byrne Park, 125 E. Walton Ave. His victim was a 16-year-girl. Kuster told jurors at his three-day trial in November that the oral sex was consensual, but they convicted him.
Kuster underwent sex offender treatment as a teenager after he was accused of sexually harassing and inappropriately touching four girls while a middle school student in Stevens County.
Judge Kathleen O'Connor sentenced Kuster on Tuesday. He's at the Spokane County Jail awaiting transport to prison.
---
---