Wed., Jan. 11, 2012
3rd-degree assault charge in cop shooting
A man has been charged with third-degree assault for allegedly trying to shoot a Spokane police officer.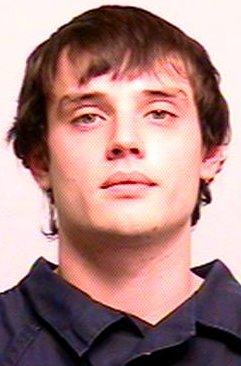 Chase J. Earl West, 22, is accused of pulling the trigger of a black semi-automatic pistol, which malfunctioned instead of firing.
Cpl. Nick Lundgren said he saw the gun's magazine slide down about a quarter-inch inside the magazine well of the firearm as Earl-West tried to fire it.
A confidential informant told police Earl West admitted to shooting a "real gun" at police during the Dec. 12 incident at the Randolph Arms Apartments near Spokane Falls Community College, according to court documents.
Lundgren said he feared Officer Micah Prim was going to be shot. Prim drew his weapon then retreated to a position of cover while ordering Earl-West to come out of the stairwell area. No officers fired their weapons.
Earl-West escaped from the apartment complex before an hours-long SWAT standoff began and was arrested in Addy, Wash., on Jan. 4.
He's to be arraigned next week on the assault charge. He's being held on $35,000 bail for that charge and no bail for violating drug court conditions imposed for a car theft charge.
---
---