Wed., Jan. 11, 2012
Man wanted for stealing from Davenport
UPDATE: Blair was booked into jail about 8 p.m. Jan. 11.
Police say a longtime felon dressed in casual business clothes to blend in while ste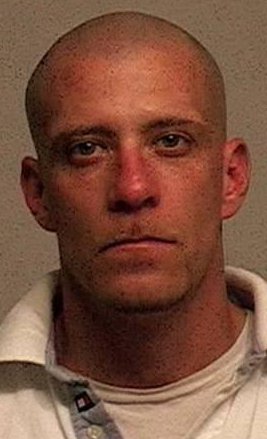 aling laptops from a convention at the Davenport Hotel.
Sean Alexander Blair, 31, already was facing felony theft and drug charges when police identified him as a suspect in the Nov. 17 thefts, which occurred as the Tri-State Grain Growers convened at the upscale hotel in downtown Spokane.
Surveillance video shows Blair enter the hotel without a backpack about 8 p.m. without a backpack, according to court documents. It then shows him leave a half hour later carrying a backpack that was reported stolen from the convention. The backpack contained a Dell laptop. Another laptop also was reported stolen from a backpack at the convention.
Colfax farmer Randy Seuss, chairman of the U.S. Wheat Associates, said he saw a man matching Blair's description about 8:20 p.m. in the convention, according to court documents. He noticed the man did not have an event identification badge and was picking up handouts from display booths.
Detective Crystal Jolly was familiar with Blair from thefts of laptops at local hospitals and the Gonzaga University library. Blair always carries the stolen computers in backpacks, she said.
Blair was out of jail waiting trial on seven felony charges for those thefts and an unrelated methamphetamine charge when the heists at the Davenport occurred.
Now he faces a $20,000 warrant for two new counts of second-degree theft, and no-bond warrants for the previous cases because he violated his conditions of release by allegedly committing new crimes.
Spokane police spokeswoman Officer Jennifer DeRuwe identified Blair today as one of four repeat offenders whose arrests "would have a positive impact on our crime trends."
The others are Christopher C. McCracken, who was sentenced last month to 12 months in jail for violating a protection order and is wanted by the Department of Corrections; Christopher J. Searight, 29, who is wanted for not paying his fines on felony convictions from 2004, and Shaun P. Davis, 39, who is wanted by the DOC.
See their photos at the Spokane Police Department's Facebook page.
---
---