Thu., Jan. 12, 2012
Citizen recognized fugitive from news
An alert citizen helped police arrest prolific theft suspect Wednesday after recognizing him from news re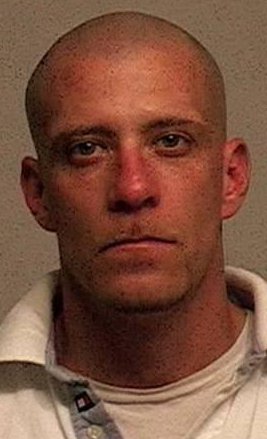 ports.
Officers found Sean Alexander Blair, 31, outside Safeway, 3900 N. Market St., after a citizen called in about 6:30 p.m.
"Thank you Spokane for helping YOUR police department keep you safe!" Spokane police spokeswoman Officer Jennifer DeRuwe said in a news release.
Blair already was facing felony theft and drug charges when police identified him as a suspect in Nov. 17 thefts at the Davenport Hotel, which occurred as the Tri-State Grain Growers convened at the upscale hotel in downtown Spokane. Read more here.
DeRuwe identified Blair Wednesday as one of four repeat offenders whose arrests "would have a positive impact on our crime trends."
The others are Christopher C. McCracken, who was sentenced last month to 12 months in jail for violating a protection order and is wanted by the Department of Corrections; Christopher J. Searight, 29, who is wanted for not paying his fines on felony convictions from 2004, and Shaun P. Davis, 39, who is wanted by the DOC.
See their photos at the Spokane Police Department's Facebook page.
---
---