Thu., Jan. 12, 2012
Fugitive was in court day before arrest
A man who Spokane police say has 167 criminal charges in 15 years appeared for a court hearing Tuesday and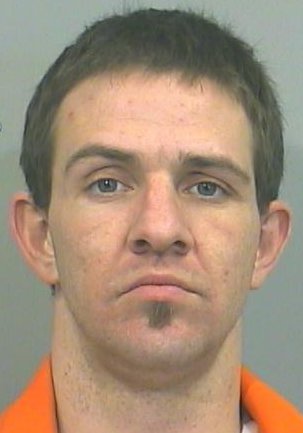 was allowed to stay out of jail despite a felony warrant for his arrest.
Mark W. Bush, 36, was captured Wednesday night by a police dog after the Spokane police Patrol Anti-Crime Team received a tip that he was near the 400 block of North University Road.
Sgt. Tracie Meidl said in a news release that Bush knew about his wanted status and had been eluding them "for several weeks" before he was arrested on a Department of Corrections warrant for failing to check in with his probation officer. He was arrested on Nov. 21 but posted $2,500 bond. Another warrant was issued Dec. 30, according to the DOC.
On Tuesday, Bush attended an arraignment on an unrelated felony marijuana charge at 1:30 p.m. before Spokane County Superior Court Judge Harold Clarke, a clerk confirmed.
Court officials apparently did not know of Bush's fugitive status - he was allowed to stay out of custody and ordered to be back in court Jan. 24 for an arraignment.
Police say Bush has been booked on 17 charges in the last 11 months. He has three times been captured by a police dog - each time a different dog.
Bush has at least four felony convictions, including third-degree assault in 2008, and 23 misdemeanors, including three counts of obstructing a law enforcement officer and one count of resisting arrest.
His most recent felony charge stems from a traffic stop in September initiated by an officer who knew Bush had a DOC arrest warrant. Bush's probation officer found jar with 61 grams of marijuana in the car, according to court documents.
Bush was out on $2,500 bond when he showed up for his arraignment on Tuesday. Now he's back in jail on a no-bail DOC warrant after his arrest Wednesday.
---
---