Thu., Jan. 12, 2012
Gunfire near park leads to police chase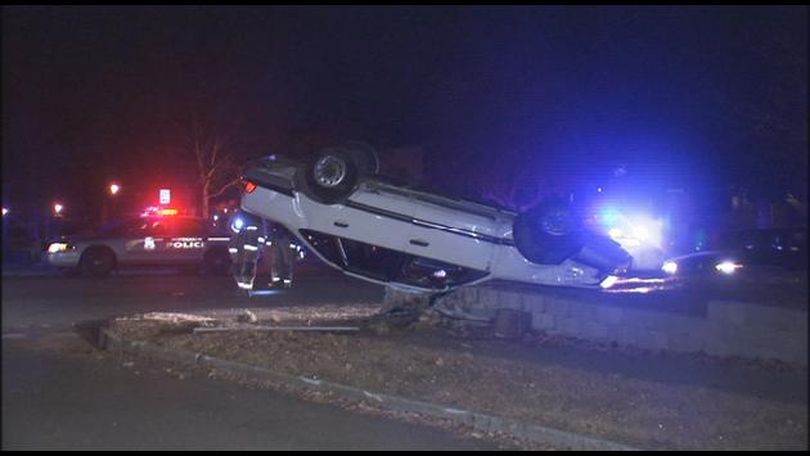 This car flipped over during a chase with Spokane police early Thursday. See more photos from KHQ-TV here.
Reports of gunfire near Corbin Park early today led to a police chase that ended with the suspect's car flipping on its roof.
Salvadore Lazalde, 29, was arrested for attempting to elude police and a warrant for car theft after he crawled out of his overturned four-door compact car as officers approached near West Garland Avenue and North Oak Street.
Sgt. Dave Overhoff was responding to at least nine reports of multiple gunshots in the area of the park about 2:20 a.m. when he saw a car matching the description of a vehicle a witness reported speeding away from the area just after the gunshots.
The car fled, and police stopped the vehicle with a "pursuit intervention technique," which involves nudging the fleeing vehicle's back bumper with a patrol car, which forces it into a spin that brings it to a stop.
Police said they chose to stop the vehicle because of the "dangerousness of a vehicle pursuit and the seriousness of the crime being investigated."
Lazalde's car hit a curb before it flipped over, police said. He was taken to Deaconess Medical Center as a precaution before being booked into jail, police said.
The shooting remains under investigation, as does the status of the vehicle Lazalde was driving.

---
---