Wed., Jan. 18, 2012
Ruling clears way for 2nd road rage trial
A judge this morning refused to dismiss murder charges against a North Idaho man because of a last-minute evidence issue in his 2006 road-rage case, clearing the way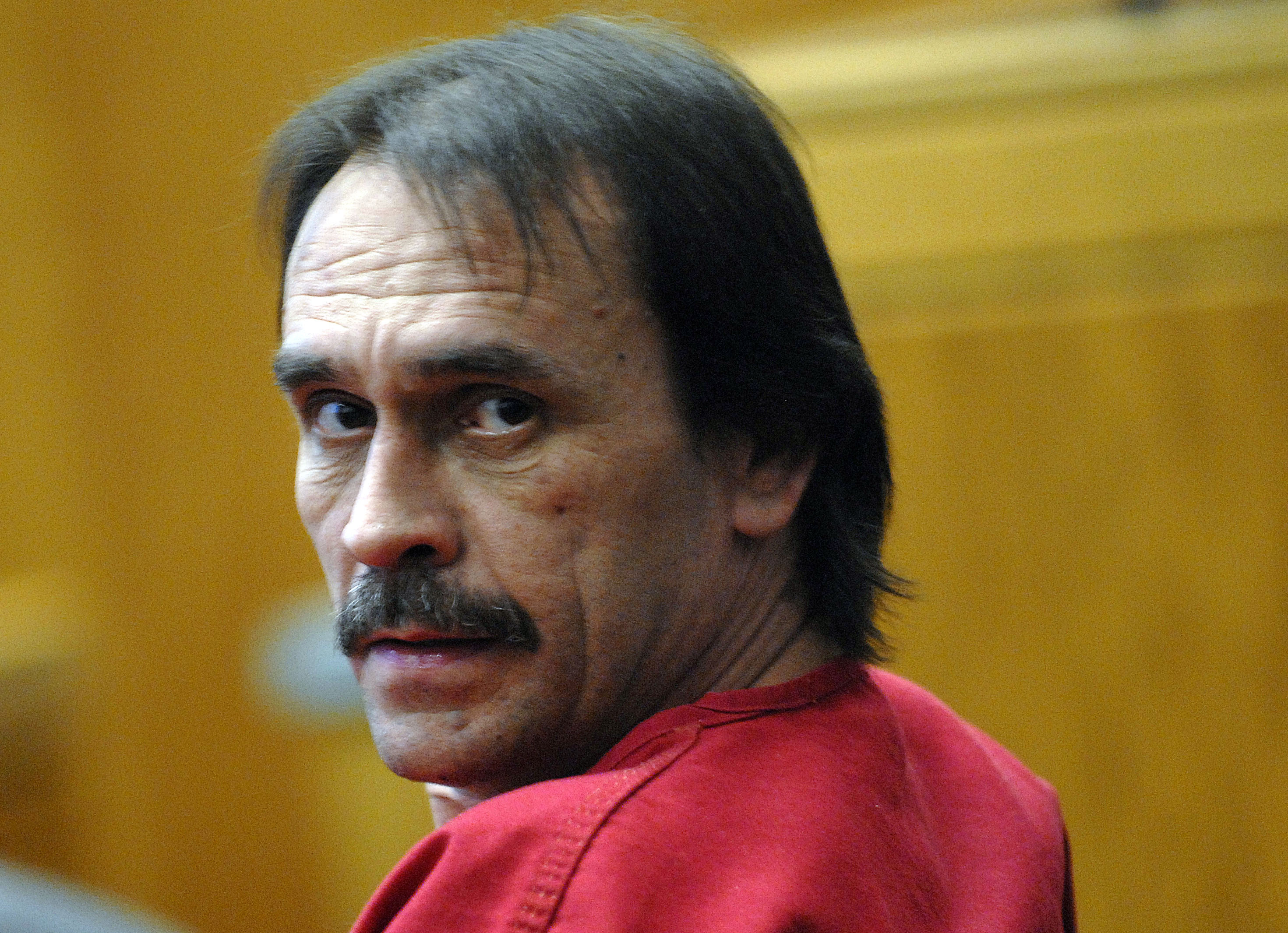 for a second trial.
Jonathan Wade Ellington (pictured) was imprisoned for four years on a murder conviction that was overturned because the Idaho Supreme Court ruled a state trooper lied at the first trial in 2006.
Opening statements in his second trial are expected Thursday morning. A jury is being selected today in Judge John Luster's courtroom at the Kootenai County Courthouse in Coeur d'Alene.
Ellington has been free since early November on a $50,000 property-backed bond after returning to Kootenai County from a prison near Boise.
Ellington is accused of running over Vonnette Lee Larsen, 41, in 2006 during a fit of road rage north of Coeur d'Alene. Larsen and her husband were pursuing Ellington after their daughters told them he'd punched their windshield, and at one point before the fatal crash Joel Larsen fired a rifle at Ellington.
When Ellington was sentenced in December 2006, his girlfriend, Ann Thomas, vowed to appeal. "Eventually, it'll get to a real court," Thomas said. Ellington called the case against him "mind-boggling." "I don't understand this – I never will," he said. Read that story here.
The case is being prosecuted by Barry McHugh and Art Verharen. Ellington is represented by John Adams and Ann Taylor.
I'll be covering the trial. Look for updates here and on my Twitter page throughout the opening day.
More past coverage:
Sept. 8, 2006: Ellington found guilty
Aug. 25, 2006: Daughter describes mother's death
---
---