Wed., Jan. 25, 2012
Porn suspect wanted after skipping court
A 23-year-old man scheduled for trial this month on child pornography charges is wanted by Crime stoppers after skipping a court hearing.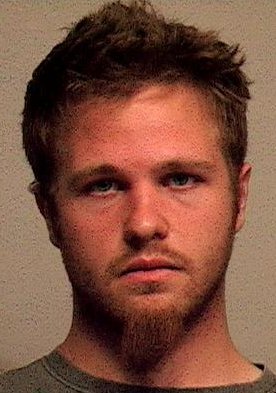 Richard B. Griffith is charged with possessing and distributing the illicit material via the Internet.
Spokane police searched his apartment in the 5200 block of South Ferrall Court on May 18 after tracking child pornography that had been posted on a file-sharing website.
The website's administrator alerted the National Center for Missing and Exploited Children of a photo uploaded by Griffith, according to court documents, and the center notified Spokane police.
Griffith told police he posted pictures on he website and "may have had some cloudy judgement," according to court documents. He said he was "probably high at the time," police said.
A no-bail warrant was issued for Griffith's arrest Jan. 20 after he missed a pre-trial conference on Jan. 13.
Griffith, 5-foot-7 and 190 pounds , last gave a home address in the 1000 block of Slide Creek Road in Colville, according to Crime Stoppers.
Anyone with information on his current location is asked to cal at 1-800-222-TIPS (8477) or submit tips online.
---
---