Thu., Jan. 26, 2012
Judge Leveque to retire at end of year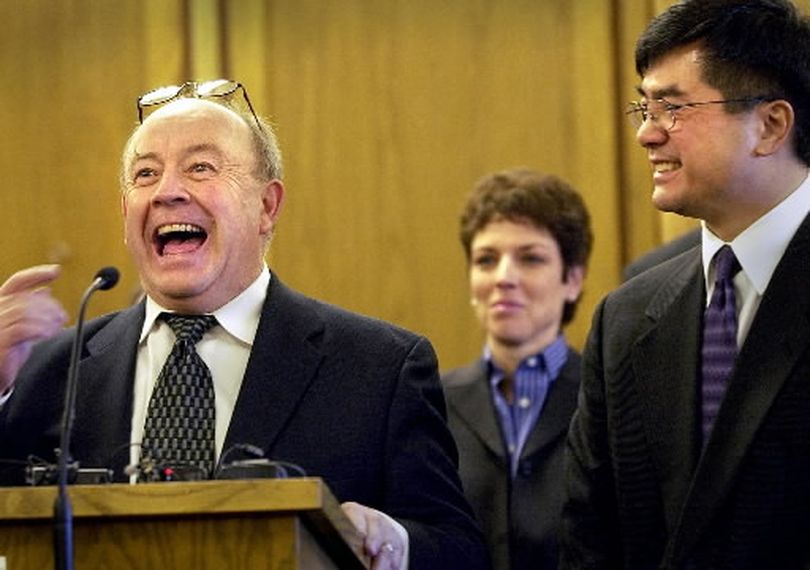 In this 2003 photo, Jerome Leveque shares a laugh during an announcement by hen-Gov. Gary Locke, right, that Leveque and private defense attorney Maryann Moreno, center, were the new Superior Court judges Friday. (SRfilephoto)
Spokane County Superior Court Judge Jerome Leveque will retire when his terms ends at the end of this year.
The judge announced his retirement to his colleagues Thursday.
Leveque, 70, of Butte, Mont., has been serving as judge since he was appointed by former Gov. Gary Locke in 2003.
Because Leveque intends to serve out the remaining time of his term, Gov. Chris Gregoire will not have to conduct a search and appoint a replacement.
"It will be an open election," Judge Ellen Kalama Clark said, meaning that voters will choose a new judge without an incumbent on the ballot.
---
---