Thu., Jan. 26, 2012
Police call river rescue a 'media circus'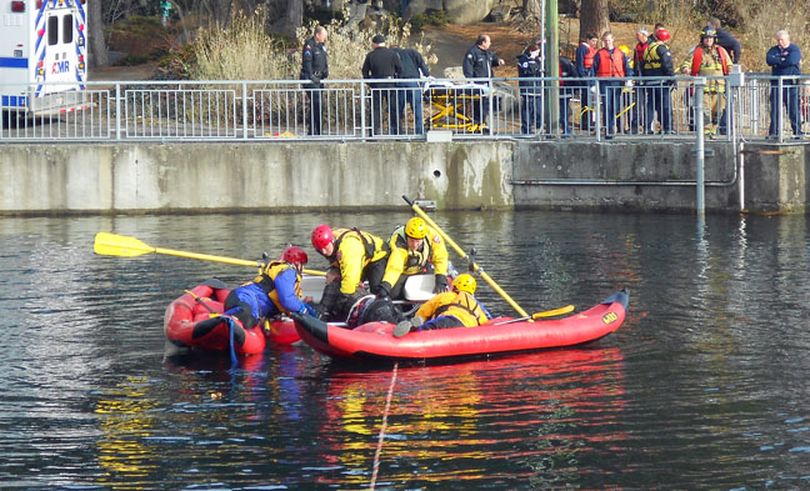 Crews rescue a man from the Spokane River in Riverfront Park on Jan. 13. (SRPhoto/Meghann Cuniff)
Spokane police didn't mince words when describing a recent water rescue in Riverfront Park - they called it a "media circus."
News crews were at the park Jan. 13 after hearing reports of a man in the river. Spokane firefighters pulled him to safety.
In a weekly report summarizing Spokane Police Department activity, police said the man was hooked mid-river on a rope and was "significantly hypothermic and non-responsive."
"In the ensuing media circus, the male was rescued by boat, warmed up at the hospital, and booked for his outstanding Assault/DV warrant," the report reads. Police believe the man was attempting suicide, according to KXLY.
The report details other police incidents that week, including man hit in the head with a hammer while he slept and a patrol officer who tracked burglary suspects using text messages.
The report is available here. An archive of monthly reports is available here.

---
---