Fri., Jan. 27, 2012
'Flint Fire the Frequent Flyer' arrested
The arrest of a woman wanted for theft since September led police to identify suspects in a residential burglary just a day earlier.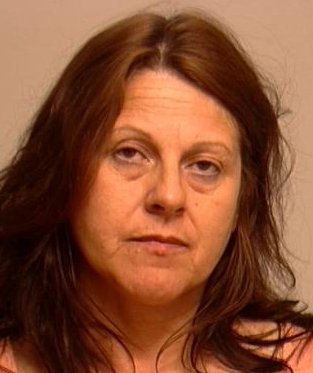 Tami Jo Hearn, 50, alias Raider, had jewelry and checkbooks belonging to a homeowner in the 3300 block of West Woodside Avenue when police arrested her during a vehicle stop at East 29th Avenue and South Fiske Street Jan. 10.
Passenger Flint Fire Herrmann, 34, was arrested on a warrant for felony drug possession. He had a cloth bag with in the car that contained more stolen jewelry, police said. Members of the Spokane police Patrol Anti-Crime Team went to a home in the 2800 block of East 32nd Avenue where the two had been and found more stolen property, including a suitcase.
Homeowner Penni L. Cornwell, 47, faces charges of trafficking in stolen property. Hearn told police on Jan. 18 that Herrmann brought the suitcase full of jewelry to the home early Jan. 10 and planned to sell the items to get money to get his girlfriend out of jail. His girlfriend is Cornwell's daughter.
Hearn and Herrmann appeared in Spokane County Superior Court Thursday on charges of first-degree trafficking in stolen property.
Hearn, a repeat offender, also faces several felony charges for an extensive forgery ring. Crime Stoppers had been offering a reward since September for tips that led to her arrest.
Herrmann also has an extensive criminal history, including convictions for felon in possession of a firearm, car theft, attempting to elude police, drug possession and possession of stolen property.
A court official on Thursday called him "Flint Fire the Frequent Flyer."
---
---