Tue., Jan. 31, 2012
Robbery suspect got rehab instead of jail
A Spokane man accused of robbing a convenience store at gunpoint last weekend was given drug treatment instead of prison for a felony theft case last year.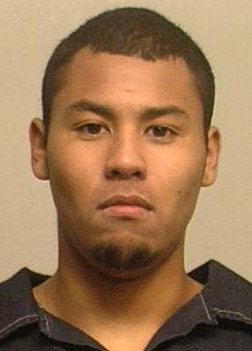 Anthony D. Fuerte, 19, can't leave jail if he does post the $5,000 bond imposed Monday for the now first-degree robbery charge - he's serving a 30-day jail sentence for violating a drug offender sentence imposed in September for a felony theft and burglary case involving nearly $200,000 in stolen goods.
Fuerte was already considered to be in violation of his sentence requirements in that case when a clerk at Zip Trip, 2020 W. Francis, identified him as the gunman who robbed him about 9:43 p.m. on Friday.
Police found Fuerte hiding in a carport just west of the store. They say he had an Airsoft gun with him, along with money stolen in the robbery. One officer said Zip Trip surveillance video "without a doubt" shows Fuerte rob the store at gunpoint.
Fuerte was arrested in December 2010 on suspicion of theft and harassment after a deputy followed his shoe prints through snowy woods.
---
---