Mon., July 9, 2012
Jury indicts woman in April shooting
A Moses Lake woman has been indicted by a grand jury for illegally possessing a firearm after her friend was shot in what Spokane police believe was a drug-related assault.
Alicia Marie Favro, who turned 42 last week, faces up to 10 years in prison if convicted of possessing a chrome Walther semi-automatic .380 caliber handgun that was found in her purse when she tried to go through security at Prov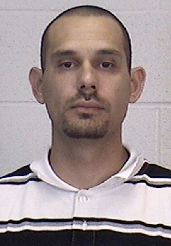 idence Sacred Heart Medical Center in April.
Favro was at the hospital to see Arthur Frank Cardenas, 33, who was shot in the stomach April 26 by an unidentified gunman near 1800 W. Sixth Ave. Favro drove Cardenas from the scene and flagged over a police officer near 13th Avenue and South Cedar Street.
Favro, who has felony convictions for assault and forgery that prohibit her from possessing firearms, told police several versions of what happened but admitted to putting the firearm in her purse after finding it on the rear floorboard of Cardenas' white Chevy Malibu, according to court documents.
Cardenas' gunshot wound was not life threatening. A medic who treated him was severely burned by a chemical substance while treating Cardenas. Police didn't find toxic substances in Cardenas' car, but they did find large amounts of cash and methamphetamine.
Favro told police she went to Northern Quest Casino with Cardenas after he won $3,000 gambling in Moses Lake, according to court documents. She said two women needed a ride home from Cardenas because they were worried about their kids not making it to school. Favro said Cardenas was driving the woman home when the shooting occurred.
Cardenas was arrested in 2010 as part of a large gang sweep in Grant and Adams counties. Police at the time alleged he was the leader of a large criminal gang. Spokane police continue to investigate the shooting and the possible drug connections.
A detective filed a search warrant late last month for phone records related to the case. A grand jury indicted Favro July 3 in U.S. District Court on one count of felon in possession of a firearm. She remains in custody at Geiger Corrections Center.
---
---