Fri., July 13, 2012
Accused killer gives riveting testimony
In what longtime Spokane County court officials described as riveting testimony, accused killer Patrick Kevin Gibson described Thursday his years as a big-time bank robber who earned about $850,000 before heading to federal prison.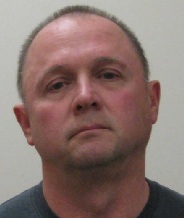 Gibson's 12-year prison sentence led him to the federal witness protection program after he ratted out cellmate Dustin Honken, an Iowa methamphetamine dealer who bragged to Gibson about getting away with the murder of a mother and her two daughters. Honken is now on federal death row. His girlfriend, Angela Johnson, also was sentenced to death for the crimes but her sentence was overturned on appeal.
Gibson, arrested last year after DNA evidence on the killer's beard was linked to him, discussed Thursday taking polygraph tests to be part of a member of the secretive program. He denied murdering Spokane Valley furniture store owner Brian Cole on Nov. 7, 1992 - saying essentially that he was a professional robber who wouldn't mess with such a sloppy heist at a place with little cash. He suggested that a partner in his bank robberies might have committed the crime using a disguise from past bank heists.
Gibson said if he killed Cole, he would confess. But prosecutors pointed out that the bank robberies began after Cole's murder, and that Gibson also robbed convenience stores in Oregon. He also did so not just for the money but for the thrill, according to testimony.
Gibson, a level 3 sex offender, is charged with first-degree murder. He made the unusual decision to have his case heard by a judge instead of a jury. Superior Court Judge Tari Etizen is to hear closing arguments on Monday.
The trial began in late May but was delayed when prosecutors discovered at the last minute that America's Most Wanted host John Walsh and a TV actor handled the actual hat worn by the killer during a taping of the show in 1993.
Police obtained a sample of Walsh's DNA, as well as the actor and the detective who handled the hat, and submitted it to the state crime lab for testing.
---
---