Sat., July 14, 2012
Ex-NFL player hopes for return of rings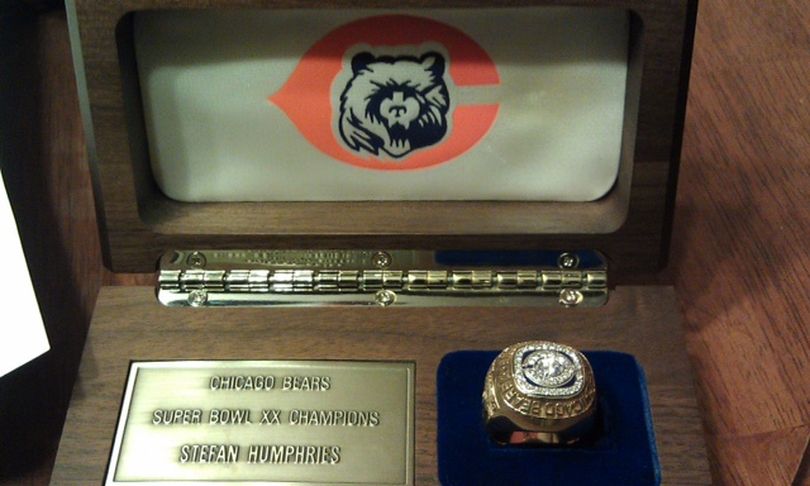 Police recovered this 1985 Super Bowl ring belonging to to Stefan Humphries after it was stolen in a burglary in June. Other memorabilia still is missing. (SPDphoto)
A former pro football player whose championship rings were stolen when his home was ransacked in Spokane says he's hopeful he'll see the memorabilia again.
"But we'll see," said Stefan Humphries, former director of St. Luke's Rehabilitation Institute. "It's like a nightmare."
Humphries, who played on the 1985 Chicago Bears Super Bowl championship team, said he's devastated by the loss but won't let it sour his outlook on Spokane, where he lived for seven years before accepting a job in Nevada last month.
Read the rest of my story here.
---
---