Tue., July 17, 2012
'92 Valley murder case goes to judge
Patrick Kevin Gibson made big money robbing banks. A dozen gunpoint heists in the 1990s netted him $850,000.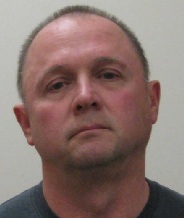 He was a professional robber who didn't need to bother with a small-time holdup at a furniture store, claims the attorney representing him in a murder trial.
Gibson, 60, was arrested in Western Washington last year in connection with the 1992 killing of Spokane Valley furniture store owner Brian Cole. The arrest came under unusual circumstances: Gibson had stopped to complain to a police officer about a speeding motorcycle.
Read the rest of my story here.
Past coverage:
June 12: Report details Gibson's criminal history
June 11: TV host's DNA sample delays Spokane murder trial
---
---