Tue., July 17, 2012, 6 a.m.
Reward targets suspect in McD's robbery
A reward is being offered for tips that help arrest a a suspect in a series of armed robberies in the Spokane area.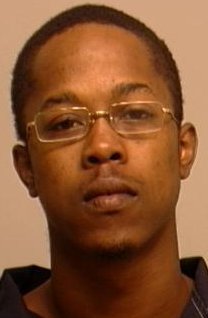 Avery Lee Loring, 25, is believed to be one of four men who robbed the McDonald's at 4647 S. Regal St., at gunpoint on May 25 while six juvenile customers were inside.
Suspects Michael D. Brown, 23; Dwayne J. "DJ" Tolbert, 21; and Brettly Sanderson, 16, have been arrested. They are among seven suspects jailed for a series of loosely connected hold ups.
Loring and Tolbert also are believed to have robbed the Zip Trip at 2020 W. Francis Ave., at gunpoint on May 31. The robbery netted $14, cigarettes and cigars.
Loring was sentenced to four years in prison in 2006 for a robbery attempt near Gonzaga University involving his now former girlfriend, Alyssa Anderson, then a high school honor student. Loring assaulted the victims with a tire iron after hiding in a bush while Anderson put on a ski mask and pointed a shotgun at them and demanded money, according to previously published reports He earned his GED while in jail.
Now Loring is wanted on new robbery charges and, like the other suspects, could be facing further charges as the investigation into the robbery spree continues. Police have been searching for him but were told he may have fled to California.
Anyone with information on Loring's current location is asked to call Crime Stoppers at 1-800-222-TIPS or submit tips online. Tipsters do not have to leave their name to collect a reward but should give a code name or number.
---
---