Fri., July 20, 2012, 10 a.m.
McD's robbery suspect arrested in Calif.
A suspect in a series of armed robberies in Spokane was arrested in California Wednesday - his 26th birthday.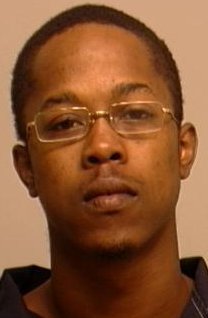 Avery Lee Loring was booked into the Fresno County Jail at 6:23 p.m. on a U.S. Marshals' hold.
He's is believed to be one of four men who robbed the McDonald's at 4647 S. Regal St., on May 25 while six juvenile customers were inside.
Suspects Michael D. Brown, 23; Dwayne J. "DJ" Tolbert, 21; and Brettly Sanderson, 16, have been arrested. They are among several suspects jailed for a series of loosely connected hold ups.
Loring and Tolbert also are accused of robbing the Zip Trip at 2020 W. Francis Ave., at gunpoint on May 31. The robbery netted $14, cigarettes and cigars.
Loring was sentenced to four years in prison in 2006 for a robbery attempt near Gonzaga University. Crime Stoppers had been offering a reward for information that led to Loring's arrest.
A reward still is being offered for tips that help arrest another robbery suspect, Oladejo B. Olajoyegbe, 24.
---
---