Tue., July 24, 2012
Pot thief shot in head sent to prison
A Spokane man who was shot in the head while trying to steal marijuana plants from a home last fall has sentenced to prison.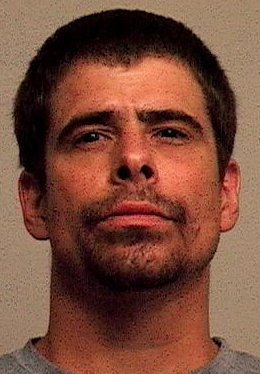 Joseph A. Gariepy, 41, was shot by Darcee Kapfer as he and Raymond Paul Bates, 49, tried to steal marijuana plants from Kapfer's home at 1023 E. Gordon Ave. on Oct. 3. He was sentenced to more than 7 years in prison last week after pleading guilty to eight felonies.
Kapfer, who was legally allowed to possess the plants because of a state authorization card, is not facing charges. She did not notify police about the shooing but said in an interview with detectives that she shot the would-be thief after he grabbed a piece of wood. Kapfer reportedly told police, "I'm pretty sure I hit him. I'm a pretty good shot."
Bates was arrested Oct. 3 with a gunshot wound to his head; a tipster later told police she'd removed a bullet from Gariepy's head shortly after the shooting.
Police compared Gariepy's DNA to blood stains found in the getaway car, a brown 1976 Ford Courier truck located near an alley in the 4500 block of North Division Street three days after the shooting.
Officers noted a wound on Gariepy's right ear consistent with a bullet when he was arrested Oct. 27.
Gariepy was sentenced last week to 87 months in prison after pleading guilty to second-degree burglary, second-degree robbery, residential burglary, second-degree theft, first-degree unlawful possession of a firearm, possession of an unlawful firearm, first-degree possession of stolen property and second-degree malicious mischief. He is a repeat offender suspect with a 26-year criminal history, according to Crime Stoppers.
Bates was sentenced in December to 33 months in prison after pleading guilty to possession of a controlled substance, second-degree robbery and residential burglary.
---
---