Fri., July 27, 2012
Spokane man convicted of $700k fraud
A federal jury convicted a Spokane man of 20 felonies Thursday for a scheme that cost a Coeur d'Alene woman her high-end riverside home.
Samuel Thomas Geren Jones, 31, faces up to 20 years in prison for each of 19 wire fraud counts when he's sentenced Oct. 5, according to the U.S. Attorney's Office. He's allowed to stay out of jail until sentencing.
Jones was convicted of the wire fraud and one count of interstate transportation in aid of racketeering enterprises after a seven-day trial in U.S. District Court.
Jones' co-defendant, Tra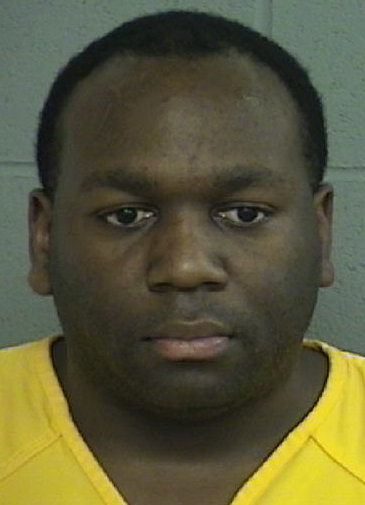 vis "T.J." Sneed, a former Washington legislative candidate and aide to Jim West, was sentenced last August to about five years in prison.
Sneed, (pictured) who had solicited fraudulent letters of support to present at his sentencing, also is to be on probation for three years, perform 320 hours of community service and pay about $732,000 in restitution. That's the amount of money loaned to Sneed using victim Dawn Forest's home as collateral.
"I'll never see any of it," Forest said at Sneed's sentencing.
Sneed, 29, is serving his 63-month sentence at a federal prison in Colordao. He testified at Jones' trial.
The scheme developed when Forest allowed Sneed and Jones, who were in a romantic relationship, to live in the basement of her home on South Canal Street along the Spokane River and take out a loan on her mortgage. Forest said she learned her home was being foreclosed by reading the newspaper. Sneed and Jones also bilked three people of about $165,000 by selling them products via the Internet that they never received.
Jones and Sneed were indicted in July 2010.
"This jury's verdict sends the strong message that those who bilk trusting investors will be caught and punished," Wendy Olson, U.S. Attorney for Idaho, said in a prepared statement. "In these difficult economic times, fraud schemes pose an even greater threat to our communities. I commend the hard and thorough work of FBI Special Agent Bryant Gunnerson, prosecutor Nancy Cook and the many others who brought these two men to justice."
---
---