Thu., June 7, 2012
Repeat offender sentenced to 4+ years
A repeat offender has been sentenced to about four years in prison for drug and property crimes.
Christopher Bruce Gooch, 35, was given an exceptionally high sentence of 5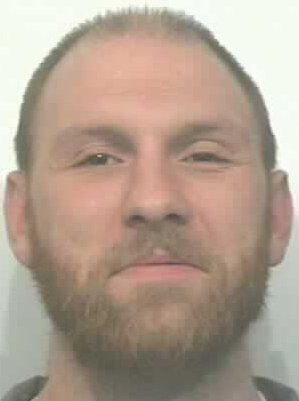 0 months in prison. He's in the Spokane County Jail awaiting transport to prison.
A jury convicted Gooch of two counts of eluding police last month. He then pleaded guilty to possession of a stolen motor vehicle, eluding police, unlawful possession of a payment instrument and possession of a controlled substance. He was sentenced May 31.
Gooch was arrested in February after a police chase while driving a stolen vehicle.
Police issued a news release today about his prison sentence that included information on a serial burglar sentenced last month to 108 months in prison. Read more about Donald Myhren here.
"These arrests and convictions are part of an extensive effort by Spokane Police to investigate property crimes and arrest the ROPs responsible for the majority of these crimes," wrote Officer Jennifer DeRuwe, spokeswoman for the Spokane Police Department.
Myhren was actually arrested by Spokane police last summer, well before the department announced they would only be investigating about 5 percent of property crimes. He was out of jail awaiting trial - and committing more crimes - when the Spokane County Sheriff's Office connected him and his brother to a series of burglaries.
Spokane police helped with that arrest, DeRuwe said today, which occured one day after the City of Spokane and Spokane Police Department announced a renewed focus on property crimes.
---
---